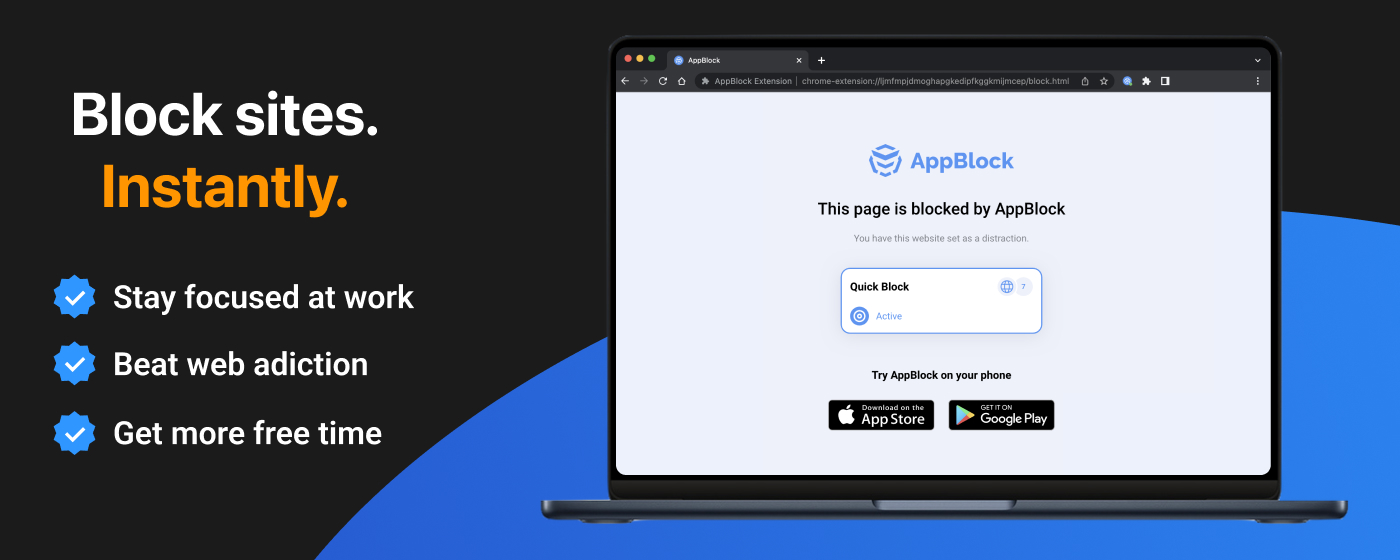 AppBlock on your computer?
With AppBlock for Chrome, it's now a reality.
AppBlock has been your good and trusted companion on your phones since 2015. Our mission is simple: help you to get your free time back in your hand. And your great feedback just reassures us that we're doing a good job.
Did you know that up to 20% of all adults procrastinate? For students, it's as high as 95%! That's a lot, and you're missing out on precious free time that could be spent on family or self-development. Luckily, there's AppBlock! With AppBlock for Chrome, you can easily set up sites that distract you and start blocking them at the touch of a button. As long as the blocking is active, you won't be able to visit the sites you've selected so you can focus on work or studying. Download AppBlock today and get your free time back.
AppBlock for Chrome is an absolute novelty, so we're still testing its capabilities and interest in this extension. It is almost an Alpha version. We would be very happy if you try AppBlock on chrome and give us your feedback. Especially what functionality you would like to see in the extension.
How to start using AppBlock in Google Chrome on PC/Mac?
2. Sign in to your google account
3. Go to the extensions store
5. Open AppBlock
6. Add the sites you want to block
7. Turn on blocking
8. Pin AppBlock to your top bar for quick access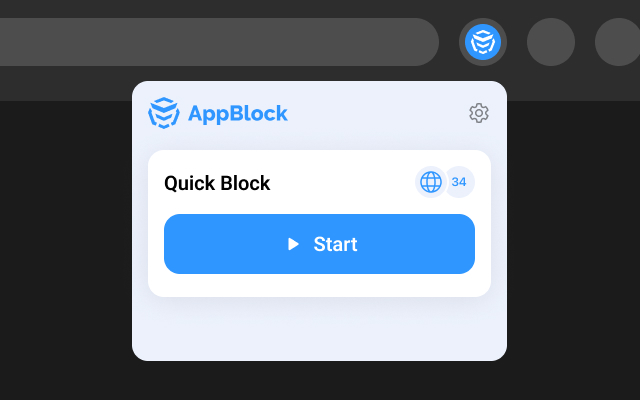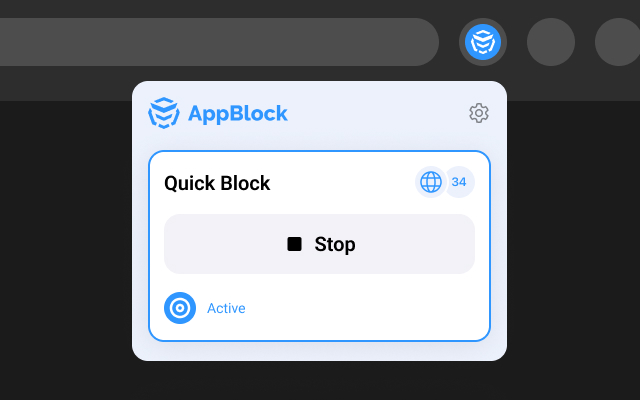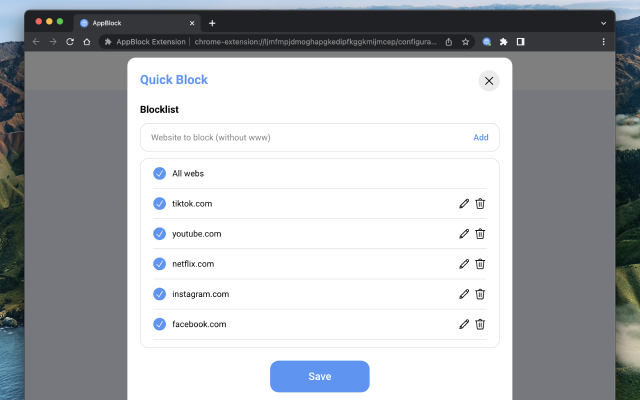 Now it's up to you and your creativity whether you use AppBlock as a tool for efficient work, as a large-scale blocking tool for students, or even as a home helper to reduce procrastination. Definitely let us know how you like the extension and how it works for you as an addition to your mobile app.