Stay Focused

at
AppBlock is a mobile application that lets you block annoying apps & websites, bringing down your screen time and helping you focus on more important things
Get my discount now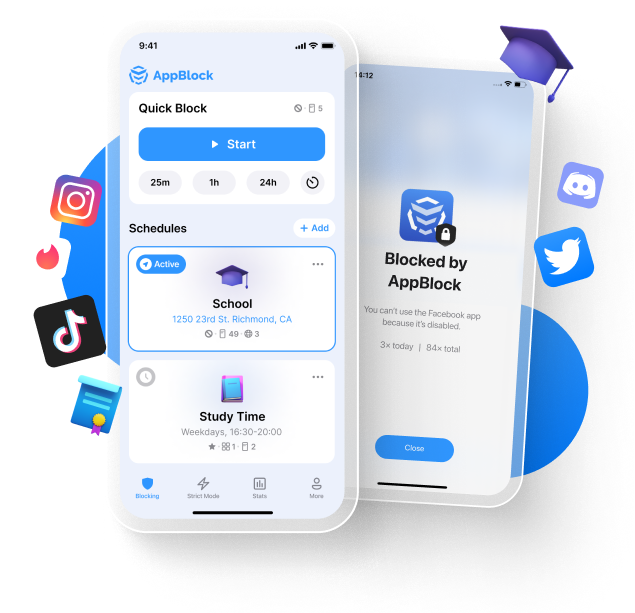 For students
How can Appblock help with studying?
Are you struggling to stay focused on your studies? With AppBlock, you can easily block distracting apps and websites on your phone, allowing you to stay productive and focused. Whether you're studying at university or in a study group, AppBlock can help you stay on track.
AppBlock offers a range of features to help you stay focused on your studies, including Quick Block, Scheduled Blocking, and Strict Mode. With Quick Block, you can easily block distracting apps with just a few taps. Scheduled Blocking allows you to set up specific times during which blocking is active, so you can focus on studying when you need to. And with Strict Mode, you can lock the app to prevent yourself from making any changes.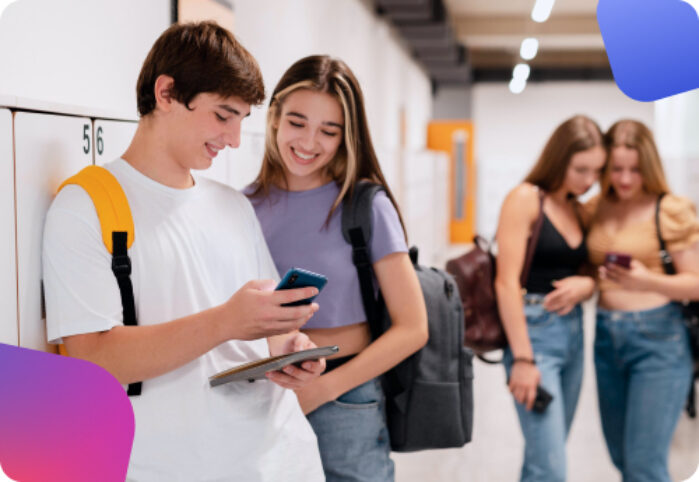 Plus, as a student, you can now claim your special Student discount on AppBlock Premium! With AppBlock Premium, you can enjoy even more advanced features to help you stay focused on your studies. So why wait? Start achieving your academic goals today with AppBlock.
Simply fill out the form and after verifying your school and field of study, a special link will be emailed to you so you can download the app and get the student discount right away.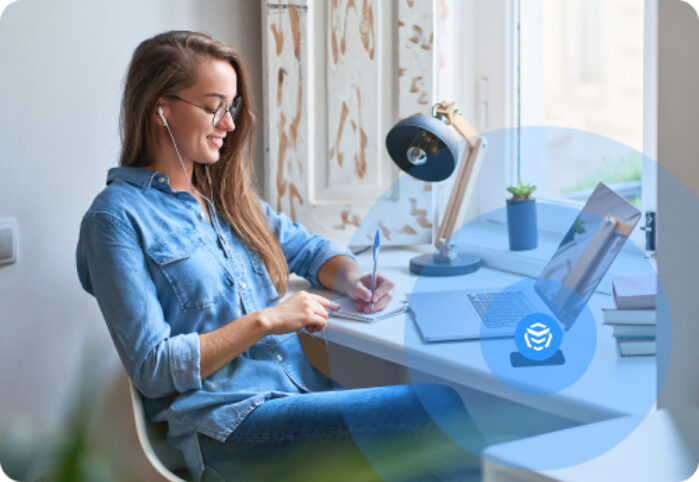 How to Obtain Student Discounts
Follow the steps below to get a discount for students
Fill out the form provided. We require the name of your university, your field of study, and your current academic year to verify your student status. Be sure to provide your personal email address, as we will send a special link to this email.
Open the link on your mobile phone. It will automatically redirect you to the appropriate app store based on your device's operating system.
Download the app and wait for it to install.
Open the app. After completing the onboarding process, you should see a special student discount pop-up.
Set up your AppBlock according to your preferences and start being more productive and focused!
Designed for Students

Block distracting apps

Focus on studying

Achieve your goals
Get your student discount now.
Check your e-mail for your student discount.