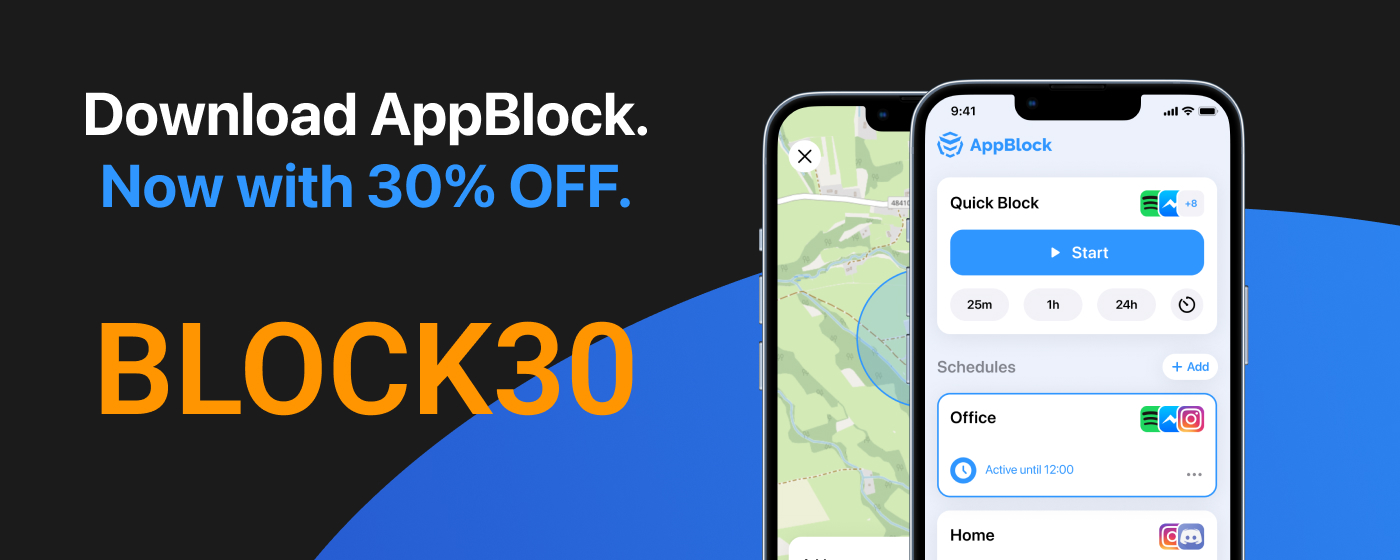 Get AppBlock with 30% OFF* thanks to this exclusive offer
Stop procrastinating and wasting time on social media or games has never been easier. Download AppBlock, enter the promo code and get 30% off*.
Download AppBlock now!
How to redeem promo code?
On iOS, go to More – Redeem and enter the code BLOCK30 here.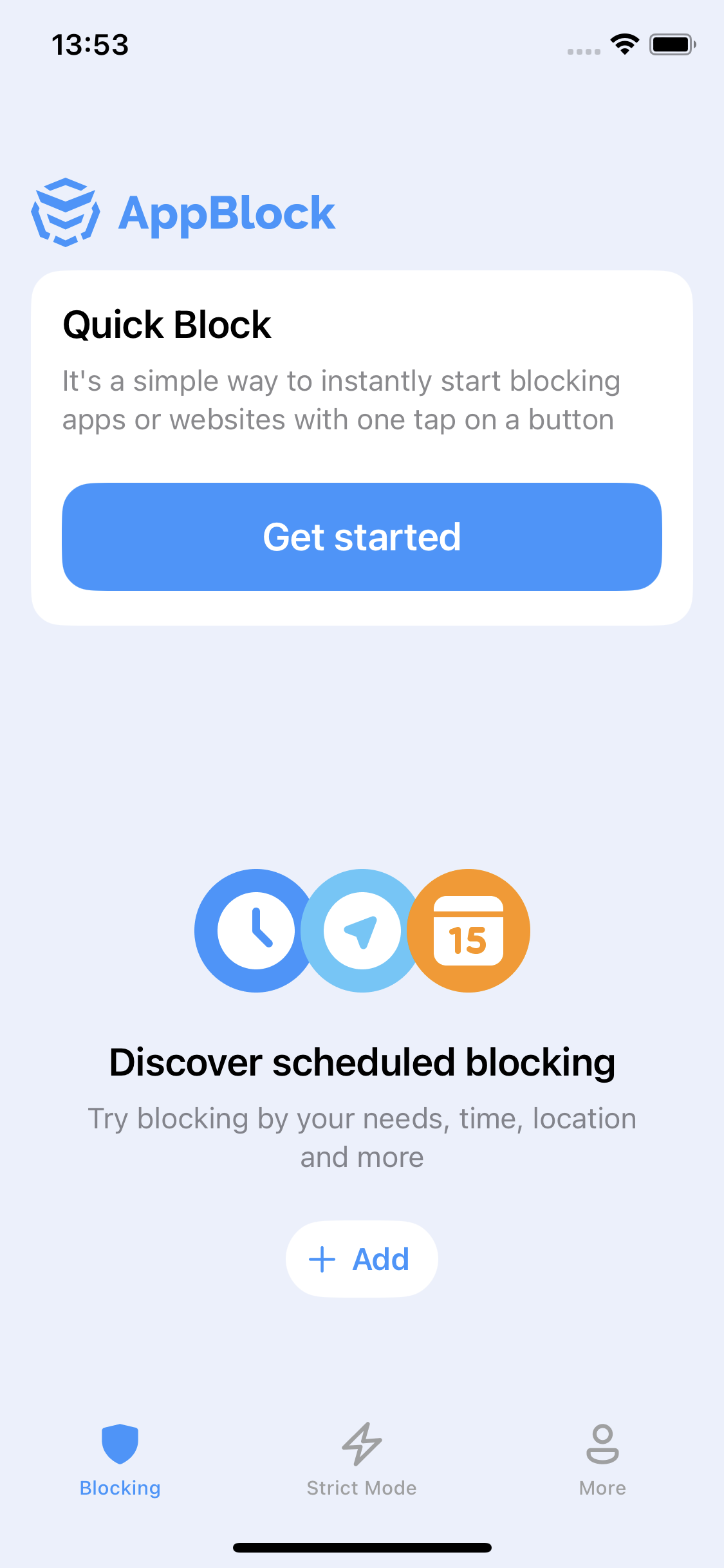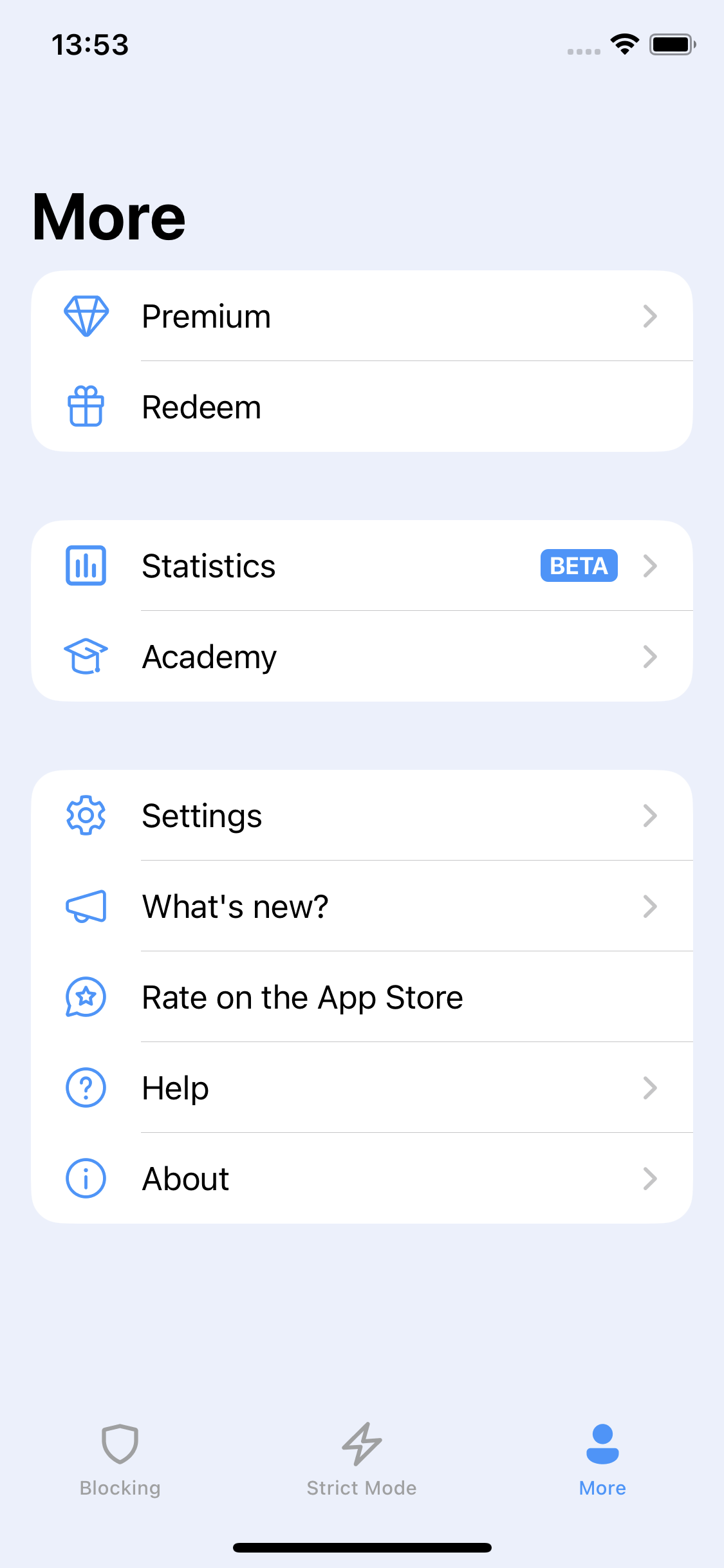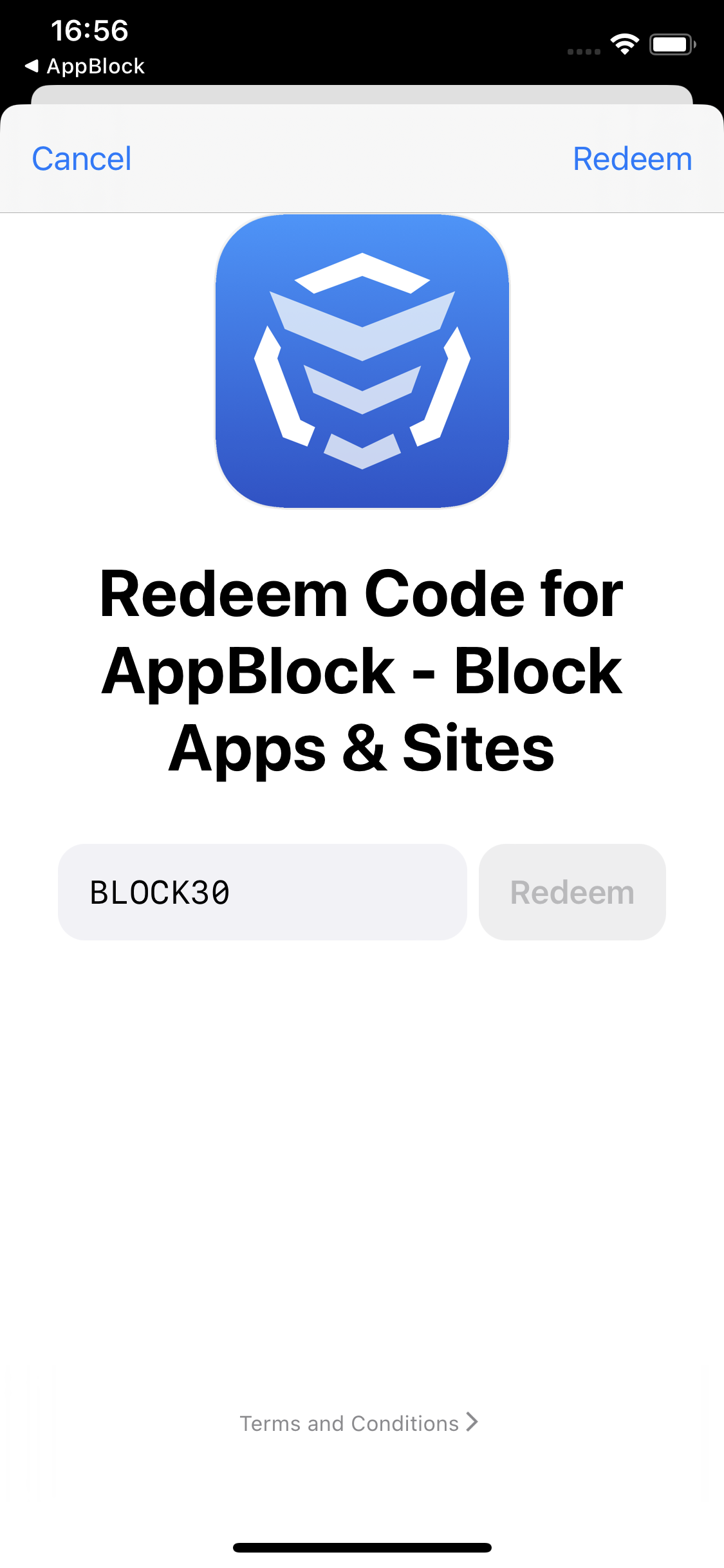 On Android, open the premium window using the badge in the top right corner or in More section, click on the three dots in the same place and then redeem. Enter the discount code BLOCK30 and confirm.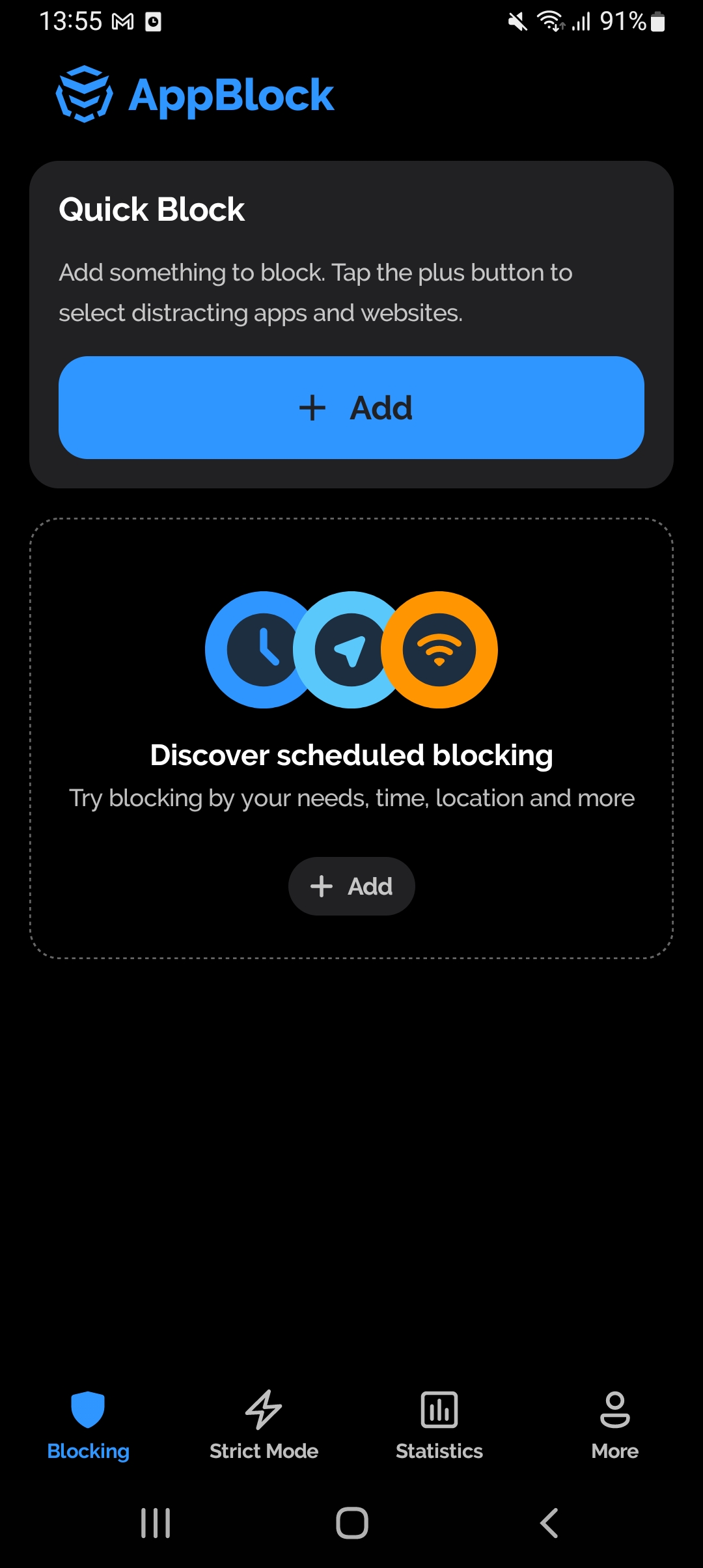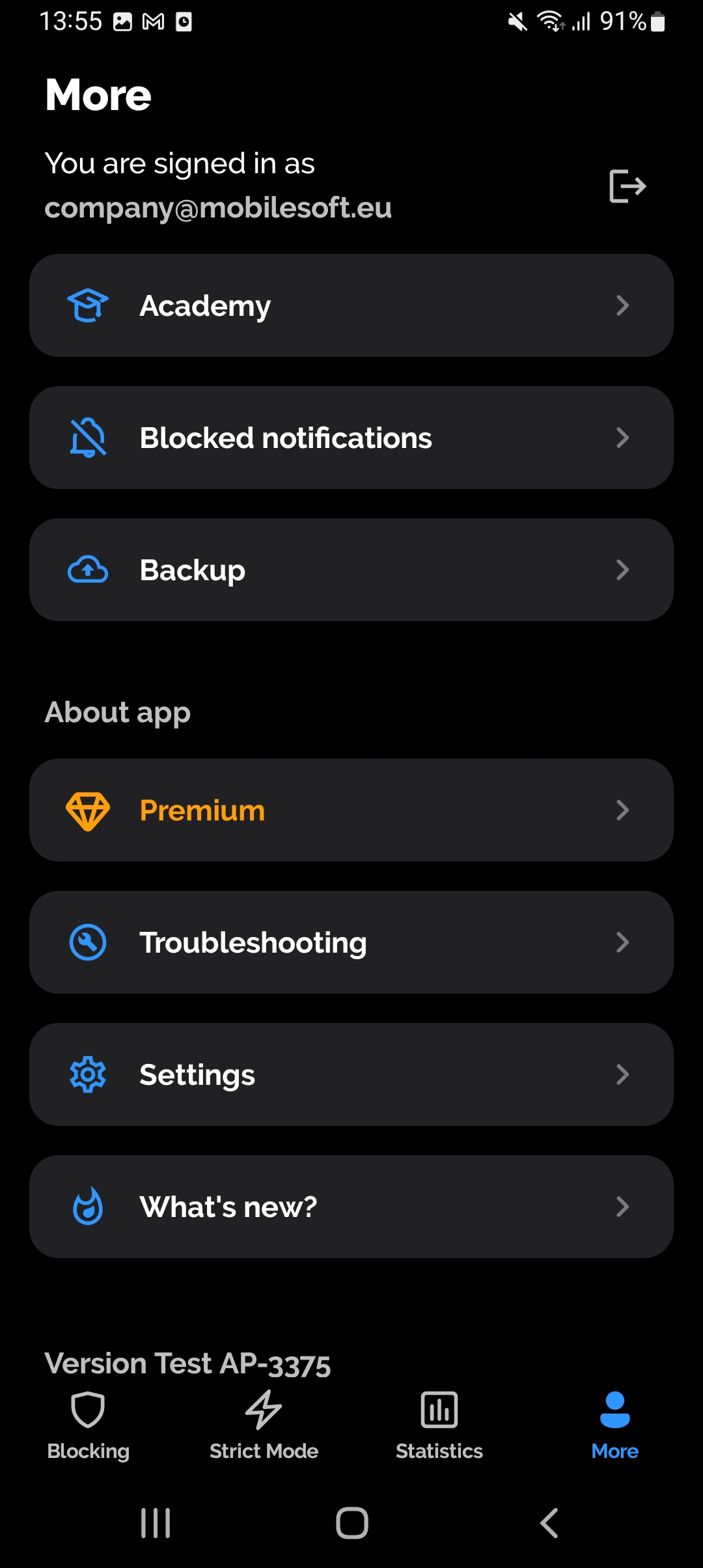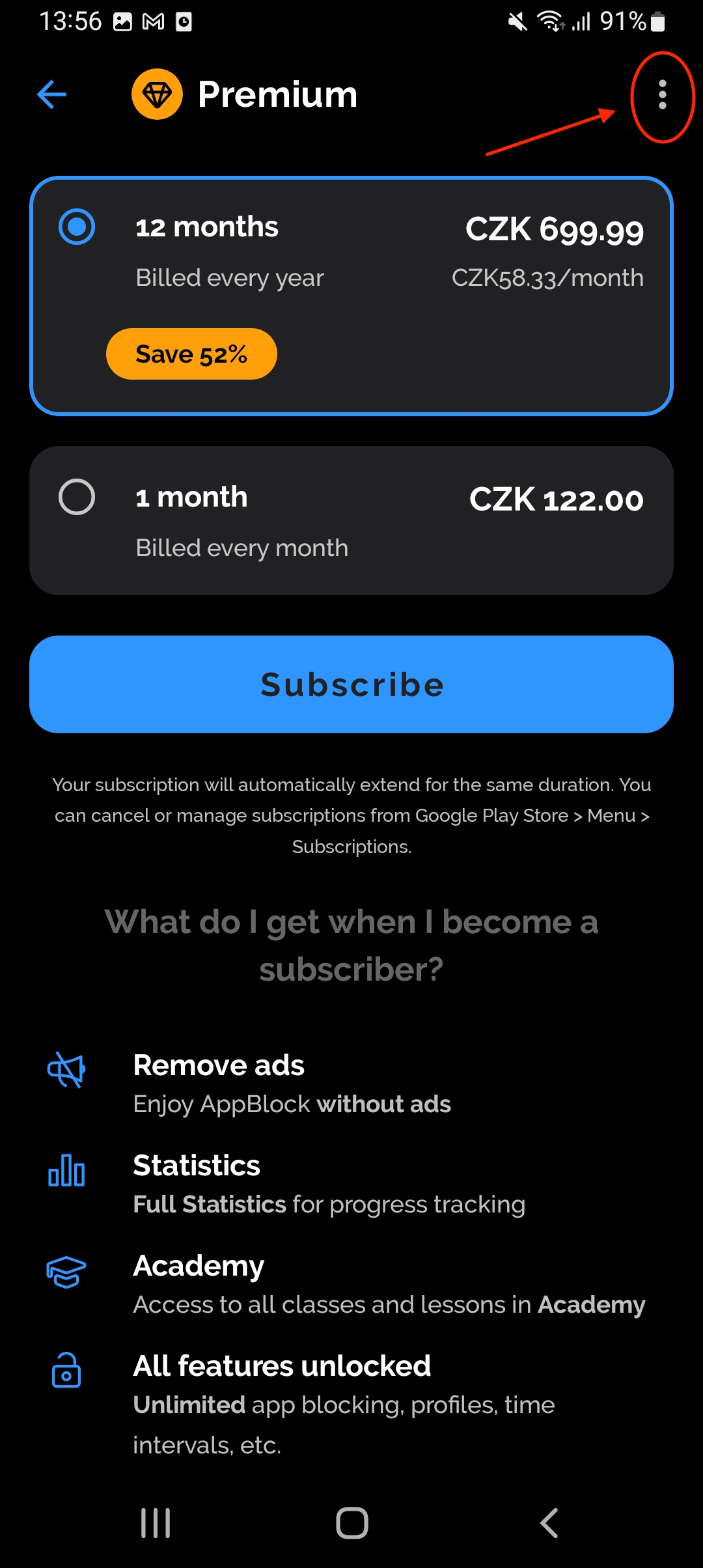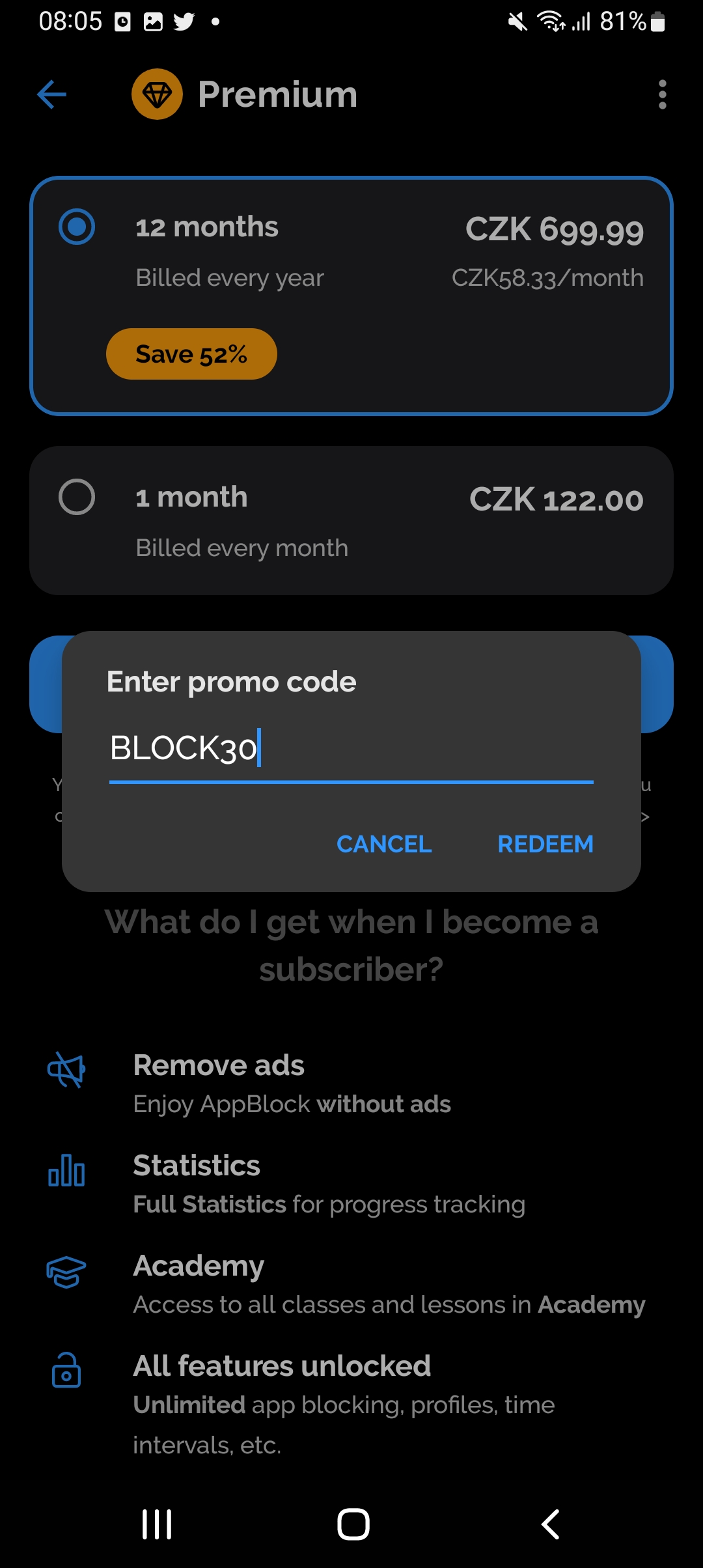 *Actual percentage discount may vary according to local conditions and currencies. In some places it may be more, in other places less.