Interactive widgets with AppBlock on iOS 17
20.09.2023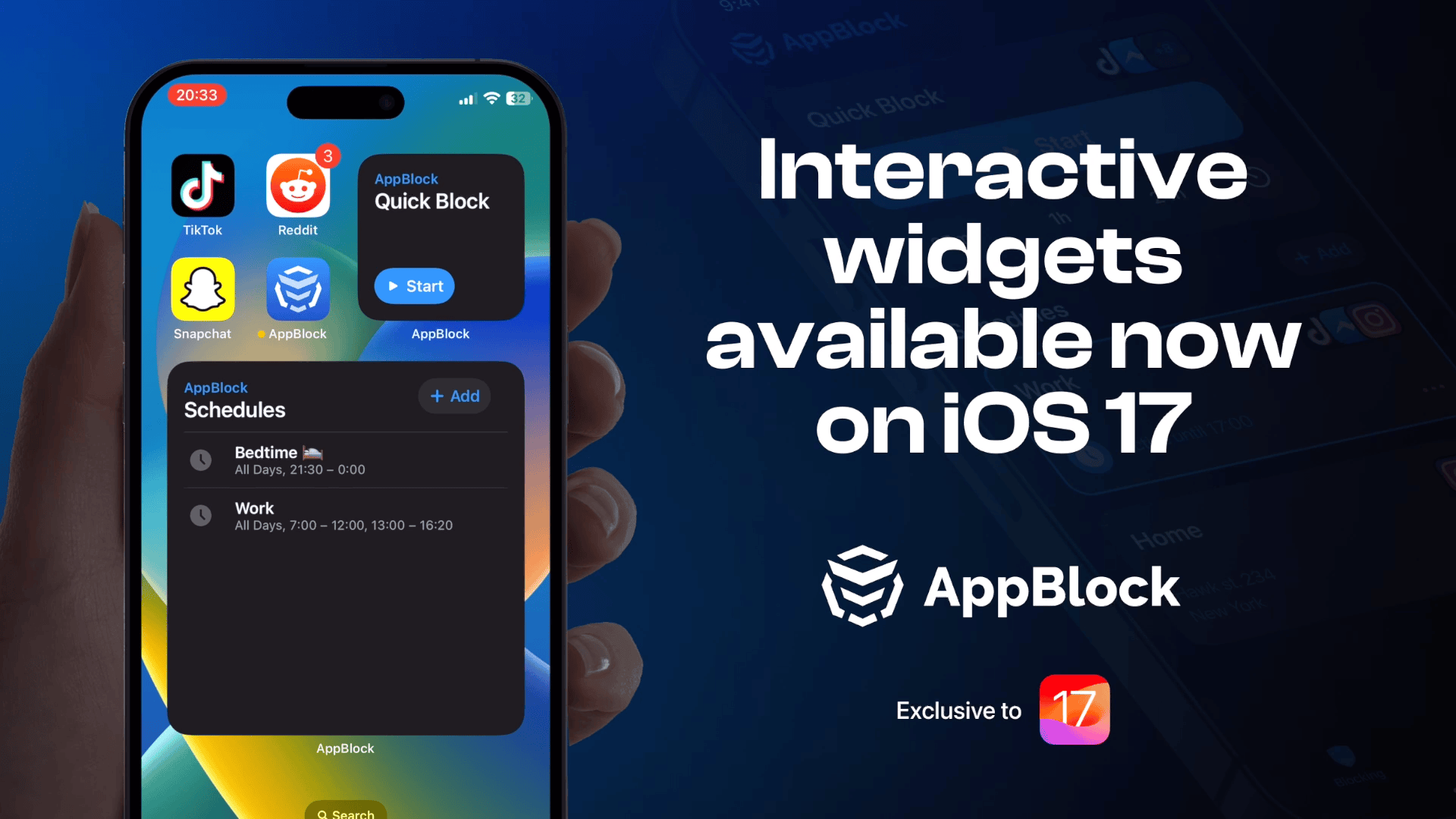 Every so often, an update comes along that completely shifts our understanding of what an app can do. Today, we are elated to introduce you to AppBlock v3.0, an update meticulously crafted for iOS 17. This isn't just an upgrade—it's a transformative experience designed to make your digital life smoother, smarter, and free of unnecessary interruptions.
Interactive Widgets: Dive into Quick Block without Opening the App
We are all familiar with the hassle of navigating through apps to access a single function. That's where AppBlock's Interactive Widgets come into play. With iOS 17's advancements, our widgets have become more than just shortcuts—they are now fully interactive. This means you can activate the Quick Block session directly from your home screen. No more diving into the app, just a single tap and you're good to go!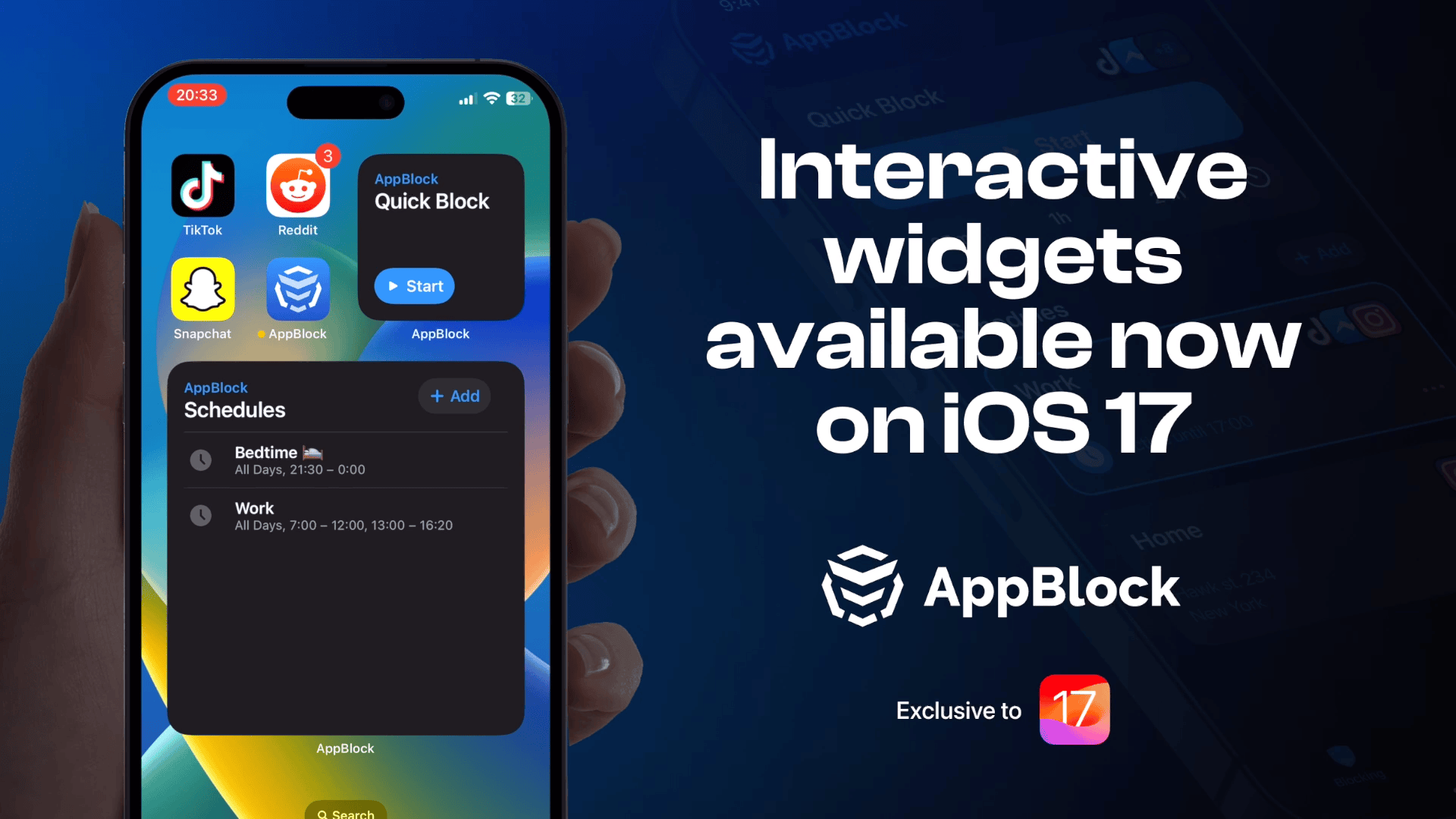 Integration with iOS Focus Filters: Advanced Automatization for the Proactive
If you're someone who loves having things automated and synchronized to your needs, our new Focus Filters integration is bound to impress. With AppBlock 3.0, you can synchronize our Quick Block feature with any Focus mode of your choice. This ensures that as soon as a particular Focus filter is toggled on, AppBlock understands your need for uninterrupted space and immediately activates the Quick Block. It's like having a digital assistant that knows exactly when you want no disturbances.
Leap Ahead with AppBlock 3.0
AppBlock 3.0 is a testament to our commitment to harnessing the latest iOS features for the benefit of our users. The integration of interactive widgets and Focus Filters offers a refined, intuitive, and proactive approach to managing distractions and streamlining tasks.
As we launch this new version, we are excited for you to discover all the novelties we've baked in. Explore the synergies between iOS 17 and AppBlock, and let this combination redefine your tech experience.
To our dedicated user base and newcomers alike: Welcome aboard this journey of enhanced efficiency and convenience. Experience the magic of AppBlock 3.0!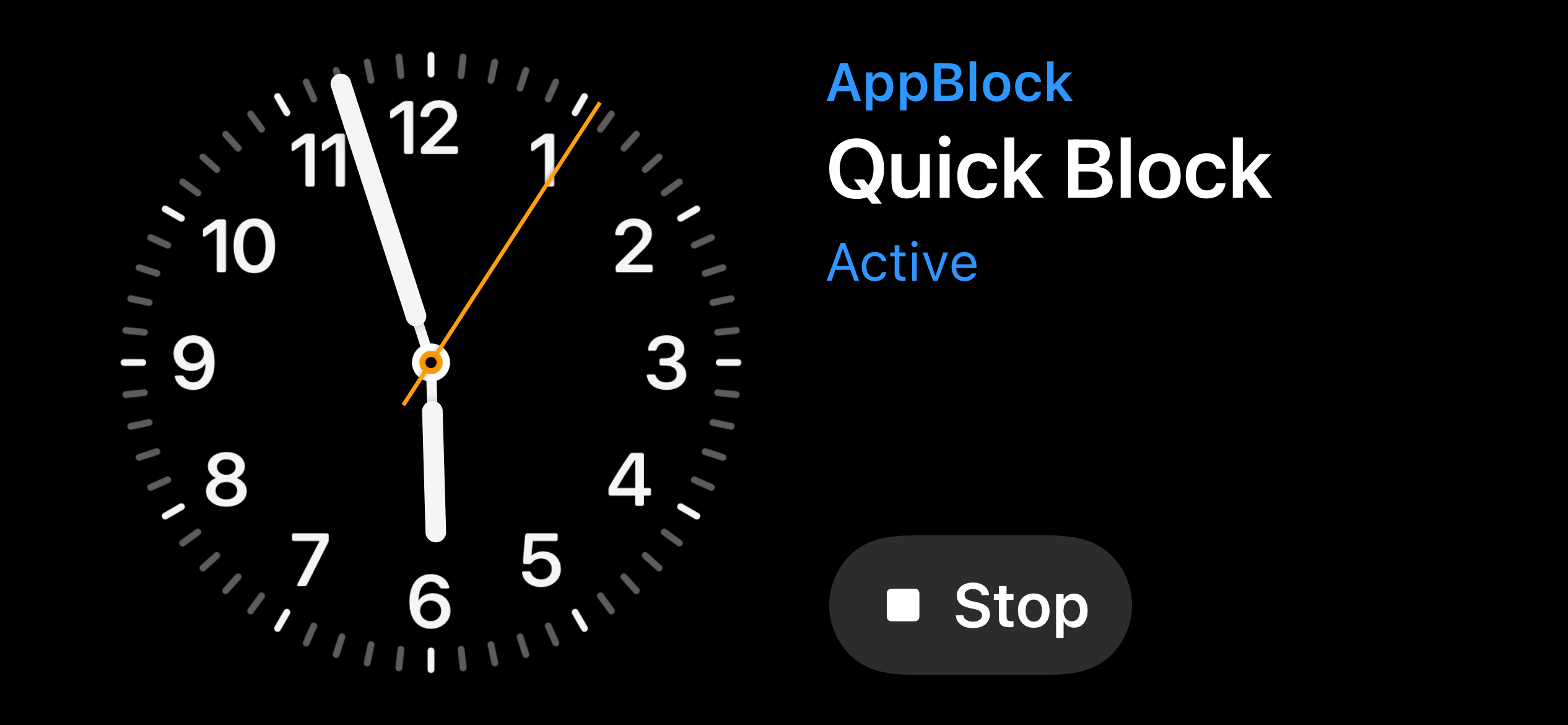 Don't let distractions hold you back. Download AppBlock for both Android and iOS today and take control of your productivity! Join our Community on Discord for a chance to win AppBlock Premium