Introducing Usage Limits: Take Control of Your Screen Time
17.02.2023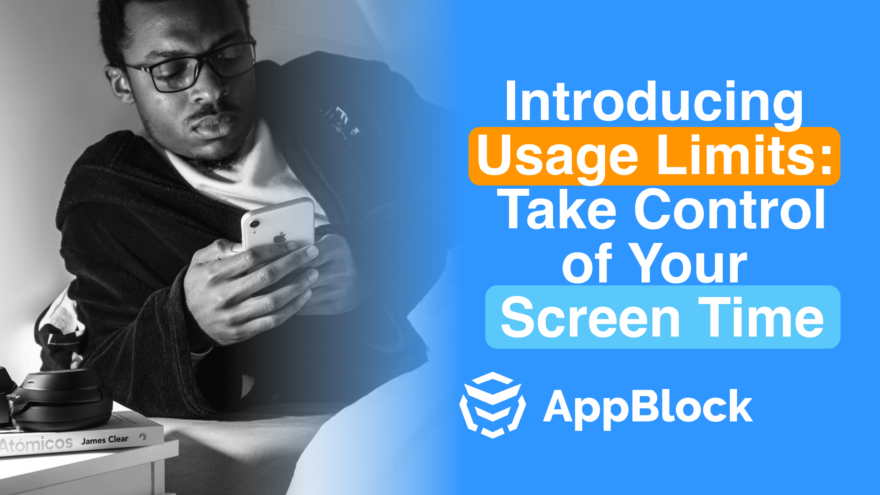 In today's digital age, our smartphones have become an integral part of our lives. From communicating with friends and family to checking social media, browsing the internet, and playing games, there seems to be no end to what we can do on our devices. However, this constant use of technology can have a negative impact on our mental health and overall well-being. That's where AppBlock comes in with its latest feature, Usage Limits.
What is Usage Limits?
Usage Limits is a new feature that allows you to take control of your screen time by setting specific limits for the apps you use. With this feature, you can choose which apps to block and set a time limit for each of them. Once the time limit is reached, the app will be blocked automatically, helping you stay on track and reducing your screen time.
How Does It Work?
To get started, simply select the apps you want to limit usage for in AppBlock. Then, set the amount of time you want to spend using them. Once the time limit is reached, the apps will be blocked, and you'll be reminded to take a break. You can customize your usage limits to fit your specific needs, whether you want to reduce your social media usage, limit gaming time, or simply cut back on overall screen time.
Why Use Usage Limits?
Usage Limits can be a powerful tool to help you reduce your screen time and improve your overall well-being. Here are some of the benefits of using Usage Limits:
Improved Focus
With Usage Limits, you can stay focused on the task at hand without being constantly distracted by your phone. This can be particularly helpful for those who work or study from home and need to minimize distractions to be productive.
Better Sleep
Research has shown that exposure to the blue light emitted by electronic devices can disrupt our sleep patterns, making it harder to fall asleep and get a restful night's sleep. By setting usage limits, you can reduce your exposure to blue light before bedtime, promoting better sleep hygiene.
Increased Productivity
By limiting your app usage, you can reclaim valuable time that would otherwise be spent mindlessly scrolling through social media or playing games. This extra time can be used to pursue hobbies, spend time with loved ones, or work on personal and professional goals.
Reduced Screen Time
Too much screen time has been linked to a range of negative effects, including eye strain, headaches, and increased risk of obesity. By setting usage limits, you can reduce your overall screen time and mitigate these negative effects.
Conclusion
In today's world, it's easy to get lost in the constant stream of notifications and information coming from our smartphones. Usage Limits is a powerful tool that can help you take control of your screen time and improve your overall well-being. By setting limits for specific apps, you can reduce distractions, improve focus, and reclaim valuable time for more meaningful activities. Try it out today and see the positive impact it can have on your life!