New AppBlock Chrome version 1.1.0 Features: Add Pages and Manage Your Block List with Ease
16.02.2023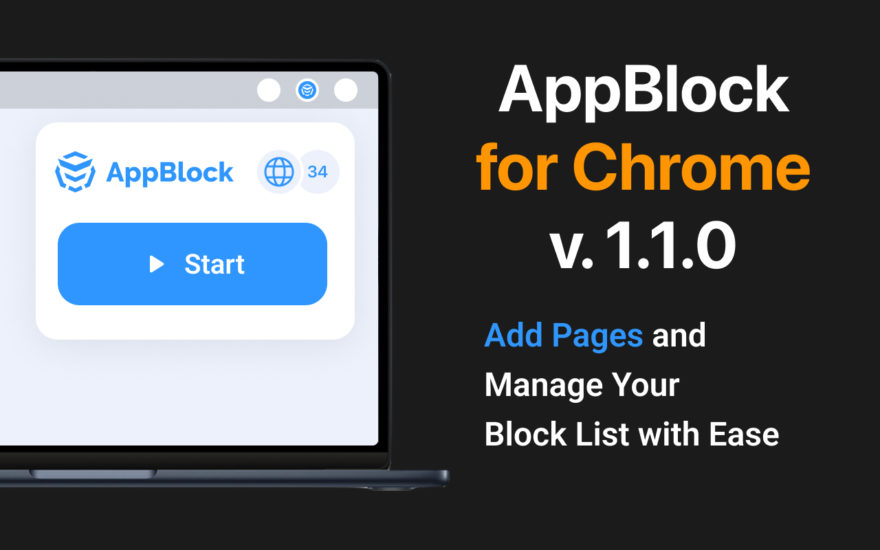 AppBlock, the popular app blocking tool, has recently introduced new features to its Chrome extension. The latest version of the extension provides two key improvements to make the blocking process even more streamlined.
Add Pages to Your Blocking List with Ease
The updated extension allows users to easily add the page they are currently on to their blocking list with just a click of a button. This highly requested feature will make blocking sites on the fly a breeze. No more searching for URLs or copy-pasting links, just one click and the page is added to your block list.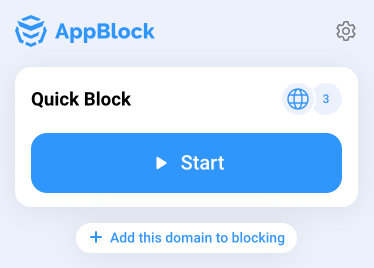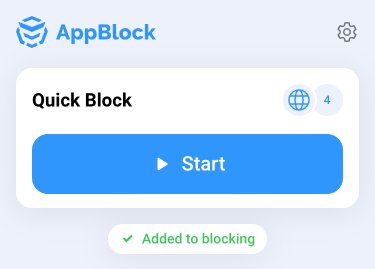 Manage Your Block List with Ease
In addition to this, the update has also made it easier to manage your blocking list. You can now quickly edit and remove sites from your list, saving you time and hassle. Which makes it easy to customize your block list on the go, ensuring that you are only blocking the sites that are truly distracting you.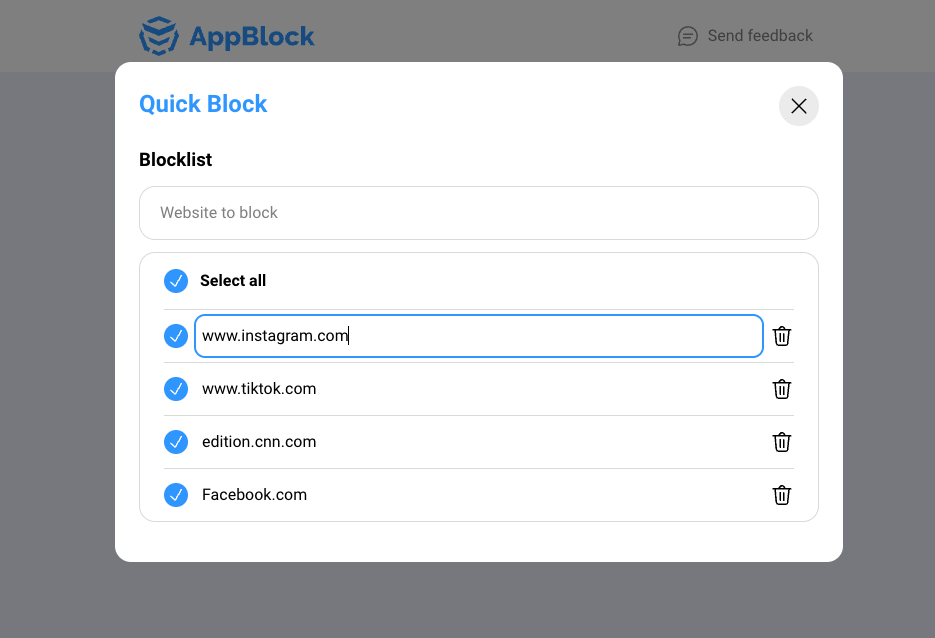 Listening to our users' feedback is a top priority for us, and we are thrilled to be able to deliver on their requests. The new features make the extension even more user-friendly and convenient, making it easier for users to take control of their browsing habits and boost their productivity.
AppBlock has been helping users increase their productivity and focus by blocking distracting websites since its launch in 2015. The app's simple and intuitive interface makes it a popular choice among those looking to minimize distractions and improve their work and study habits.
The AppBlock Chrome extension is available for free on the Chrome Web Store. If you're looking for an easy and effective way to block distracting websites, download the extension and try out the new features today.