New release 2.3.0 for iOS is here with Usage limits and improved Strict Mode
15.02.2023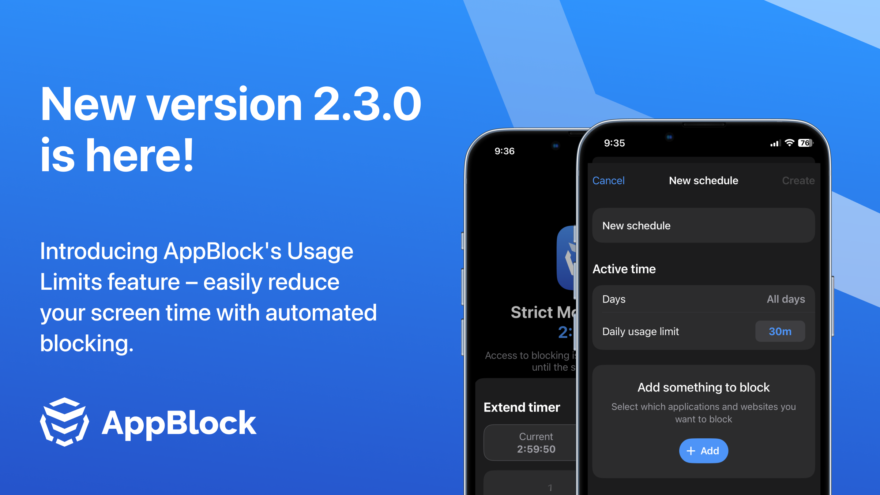 AppBlock, the app management tool that's changing the game, is excited to announce its latest and greatest version 2.3.0! This upgrade brings two major improvements to help users take control of their screen time and stay productive.
Say Goodbye to Distractions with Usage Limits
With the new usage limits feature, users can now set limits for specific apps or groups of apps. So, if you only want to spend 30 minutes on social media per day, AppBlock has got your back. Once the usage limit is reached, the whole selected group of apps will be automatically blocked. No more distractions, no more excuses!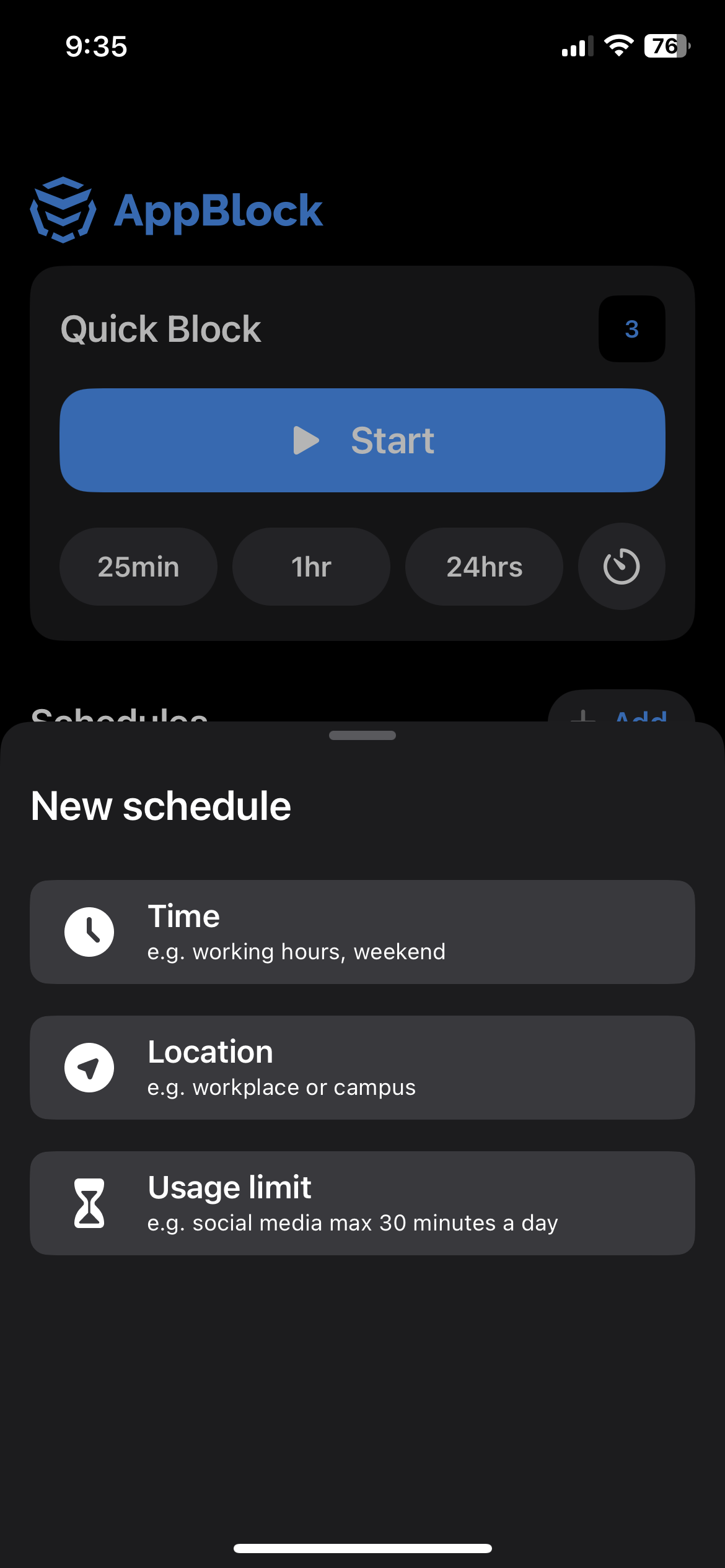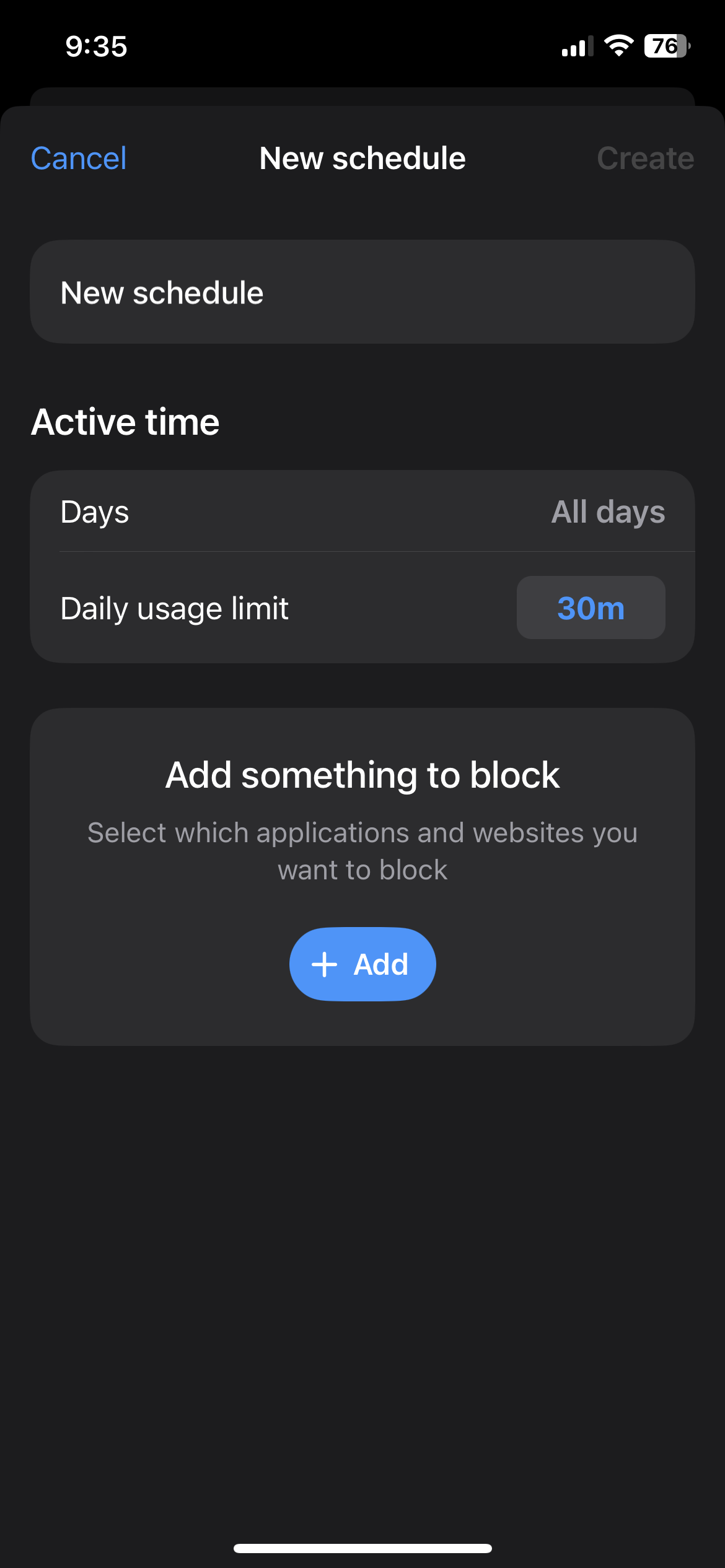 Stay in Control with Strict Mode Override
AppBlock's strict mode is now more flexible than ever. With the new strict mode override, users can stay in control of your device usage. Add new apps to your blocking or create new ones while having Strict Mode ON. This new feature provides users with even greater control over their device usage, so they can stay focused and productive.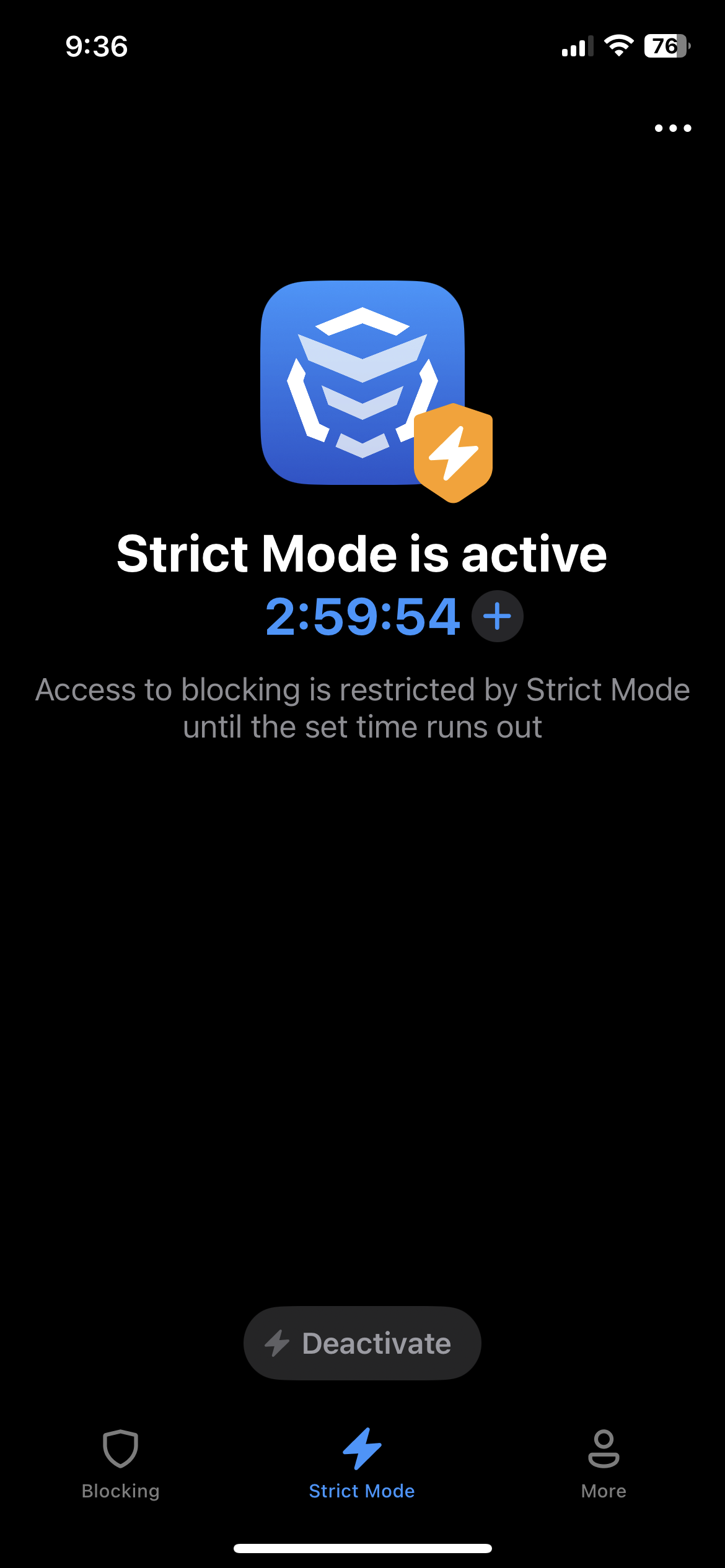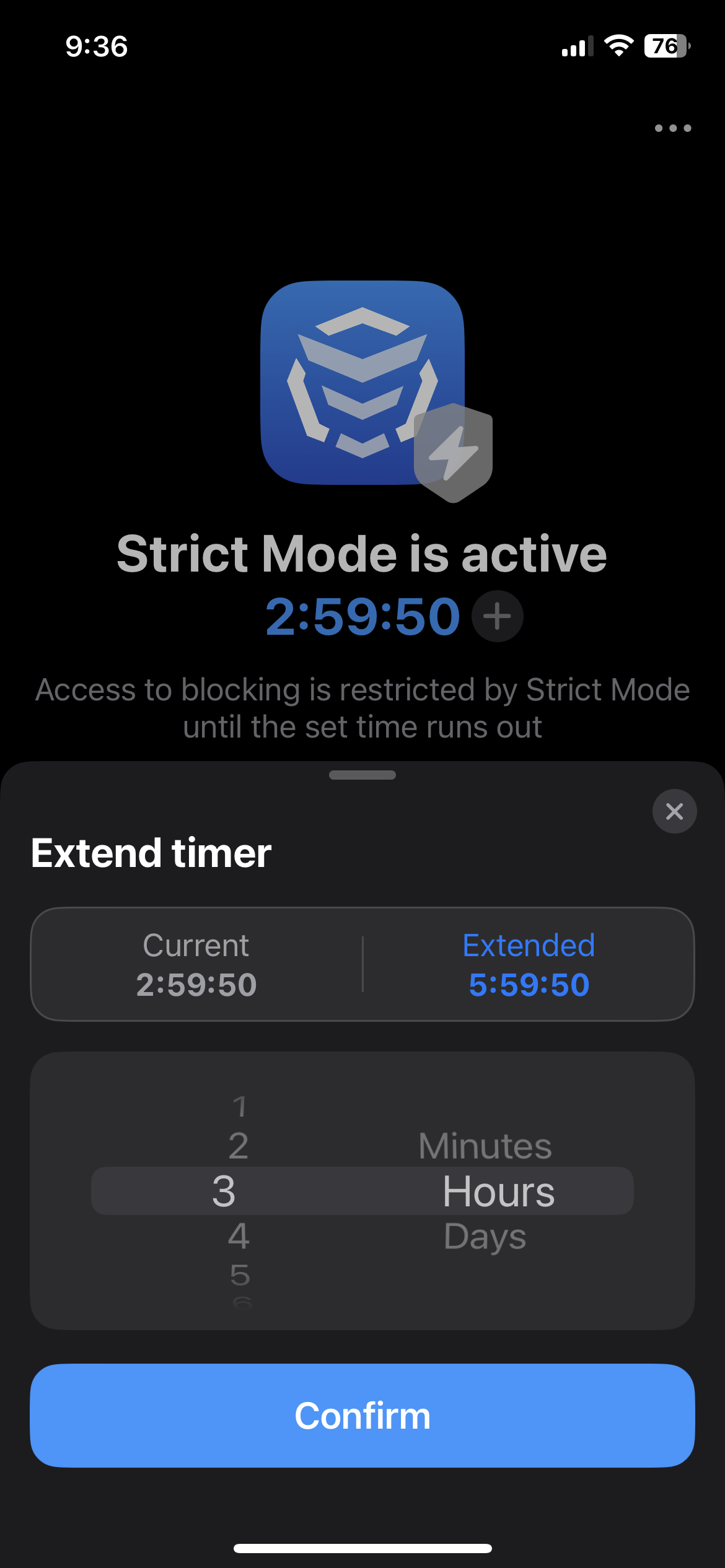 We know how challenging it can be to manage screen time and stay focused, and we believe that these improvements will make a real difference in people's lives.
AppBlock continues to set the standard for app management and productivity, and with version 2.3.0, users can finally stay in control of their device usage. So, what are you waiting for?
Download AppBlock today and start living your most productive life!
About AppBlock:
AppBlock is a leading app management tool that helps users manage their device usage and stay productive. With innovative features like usage limits, strict mode, and the ability to block specific apps, AppBlock provides users with the tools they need to stay focused and achieve their goals.